Are you one of those people who likes to collect tote bags? Do you know how to properly care for a tote bag? Tote bag care is something that you must pay attention to so that your canvas bag is always durable and long-lasting.
Why do you need to take care of your tote bag?
Why do you need to know how to properly care for your tote bag? It's important to know how to properly clean your canvas bag so that you can keep it looking like new for years.
In fact, all canvas tote bags are perishable. Canvas bags are quite susceptible to everyday wear and tear. Because we usually stuff them with foodstuffs and items that sometimes spill or leak. We put it on the floor or the ground. We throw it in the car and the office, and so on.
For all these reasons, canvas bags require proper and regular cleaning and maintenance. That's why today we're going to learn together how to clean a canvas tote bag step by step. Hopefully, these tips can keep your canvas bag in tip-top condition.
5 Easy Steps In Caring for a Tote Bag
1. Clean The Tote Bag First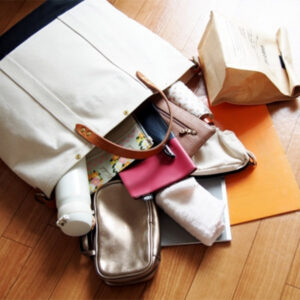 The first step you have to do in caring for a tote bag is that we have to clean it before washing it. Empty all contents of the bag, unzip and fasten it. Shake the bag upside down to remove trash and debris from your tote bag.
2. Remove Sticky Stains
Before washing your canvas tote bag, it's a good idea to remove the stains on your tote bag if there are any. You can use liquid or powder detergent on the stained area. Do not rub the stain as this can cause discoloration and even damage to the canvas bag.
3. Wash Your Tote Bags Manually (Recommended)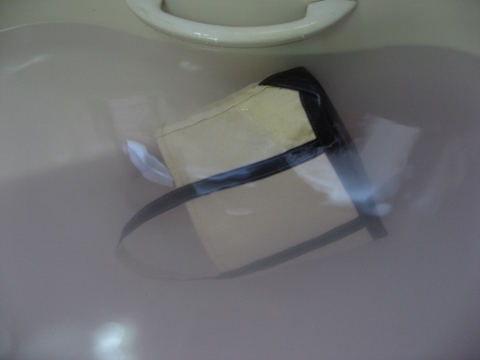 Wash your canvas tote bag by hand. Avoid using a washing machine, especially for tote bags painted using watercolors, tote bags with leather trimmings, or tote bags with easily damaged decorations.
If you want to use the washing machine make sure to use a medium spin. Don't forget to separate your tote bag from other clothes.
4. Dry Your Bag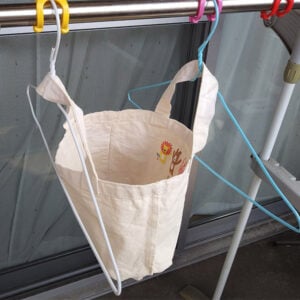 Dry the tote bag after washing it by hanging it on a clothesline. Avoid using a tumble dryer because it can cause your tote bag to shrink and deform.
5. Storing Tote Bags
In storing canvas bags, avoid using plastic bags because they can trigger the growth of fungi and bacteria. In addition, store it in a cupboard or a place that is not damp. Try not to fold your tote bag.
If your canvas tote bag has a certain shape, fill it with tissue paper when you're not using it, so it will retain its shape. Always use white tissue paper as magazines and newspapers can cause the transfer of ink and color.
Ok, that was the 5 easy steps in cleaning your tote bag. What are your other ways of cleaning your tote bag? Don't hesitate to leave your comment.
Related Article: Interesting Facts About Tote Bags That Are Rarely Known