Flannel shirts or what people often call plaid shirts are really cool and will never go out of style. In fact, if you read the history of flannel shirts, this shirt has been around since the 16th century!
Talking about fashion, not only jackets and vests that can be used as outer. Because you can use a flannel shirt as an outer like a jacket
So that your appearance doesn't look tacky and remains stylish this time, we provide some tips for mixing and matching a flannel shirt as an outer. Come on, see the reviews!
What Is Flannel Shirt?
The term "flannel shirt" is often used incorrectly to refer to any shirt with a plaid or tartan pattern. When in fact 'Flannel' refers to a cloth material and not a shirt.
Initially, flannel shirts were made of carded wool, but nowadays there are also made of other materials such as cotton or synthetic fibers such as polyester. Flannel is commonly used to make tartan clothes, blankets, bed linen, and sleepwear.
How To Mix And Match Flannel Shirt As Outer
Even though flannel shirts are quite popular, maybe there are still many of you who wear them as if you were wearing a shirt in general. Even with a little layering technique and use it as outer, you can maximize your appearance.
Well, especially for you women who are confused about how to mix and match a flannel shirt as an outer, here we give some examples.
Related Article: The History Of Flannel Shirt
1. Wear Flannel Shirts And Skirts With Matching Patterns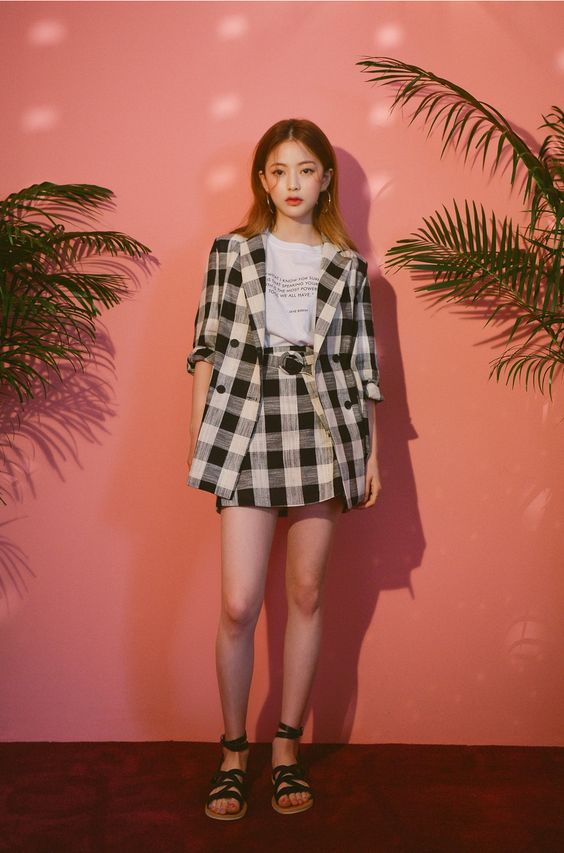 For those of you who want to look fashionable, you can try wearing a flannel shirt with a skirt that has a matching motif. Use a flannel shirt as an outer that you combine with a neutral-colored shirt like white. You can roll up your shirt sleeves so you don't look drowned.
For shoes, you can use sandals or even your favorite sneakers. This style is perfect for those of you who want to look feminine and fashionable.
2. Pair With Your Ripped Jeans Skirt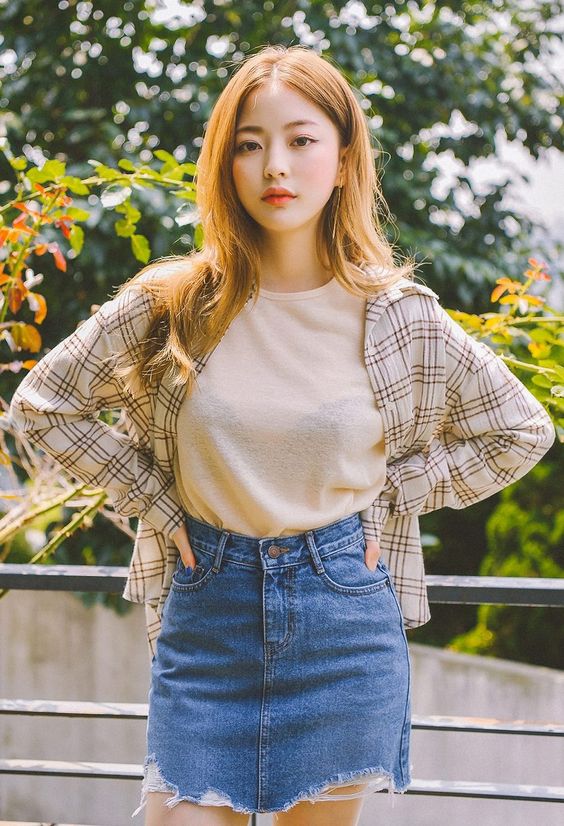 For those of you who want to look cute and feminine, a ripped jeans skirt can be an alternative for you to match your flannel shirt. For the inner side, you can use an o-neck t-shirt with comfortable combed cotton material.
3. Look Sexy in an Oversized Flannel Shirt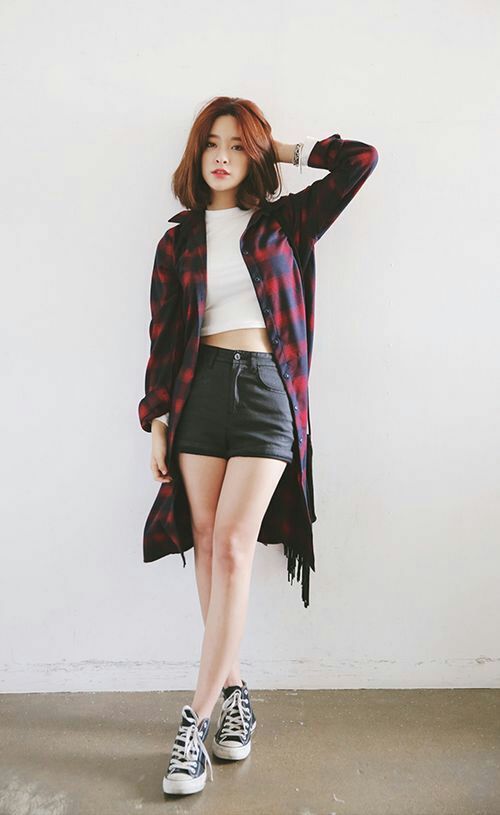 If you want to look sexy and attractive, you can try combining your dark oversized flannel shirt with a plain white crop top. This contrasting color combination will complement each other. In addition, for the bottom, you can use short black jeans. Especially for shoes, use your favorite sneakers.
4. Look More Mature With The Turtleneck Combination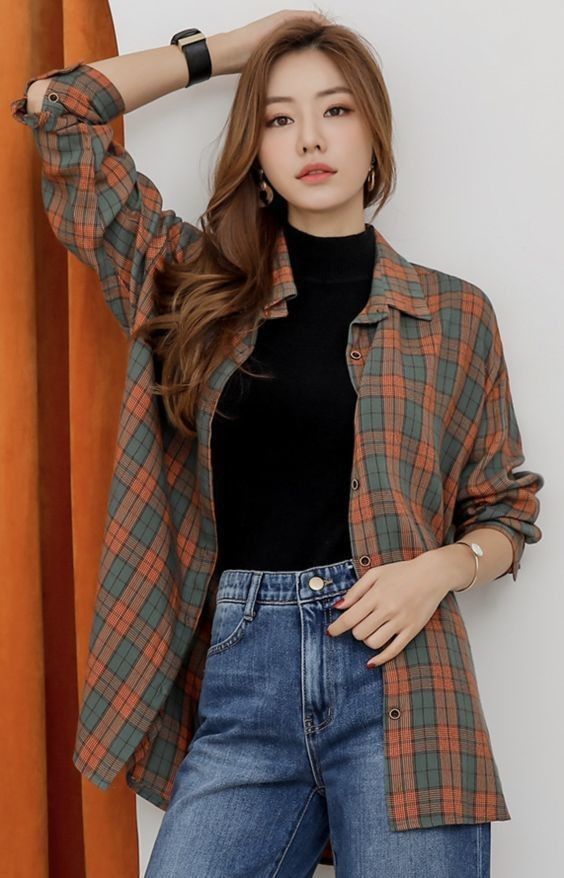 You can combine a soft flannel shirt with a turtleneck to create a more mature style, but still don't leave a youthful impression. Add some accessories to complete your style, such as a watch or bracelet for example. This combination will be more suitable if you combine it with your high waist jeans.
5. Look Cool When You Go To Campus Using a Flannel Shirt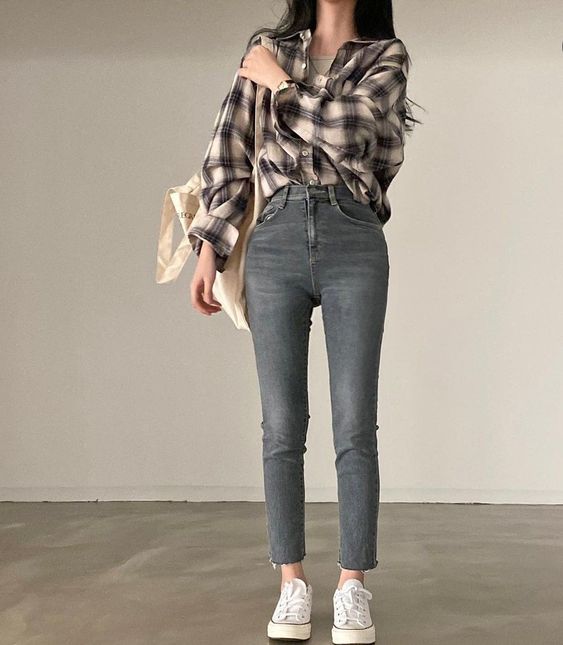 An oversized flannel shirt is really suitable for you to wear as an outfit for going to college. All you need to do is combine your oversized flannel shirt with a neutral-colored t-shirt with high-waisted skinny jeans.
Instead of being left open, you can tuck your shirt into your jeans to form the silhouette of your slim body. Sneakers and a tote bag are the right combinations to complete this contemporary style.
6. Eccentric Style With Flannel Shirt And Ankle Puff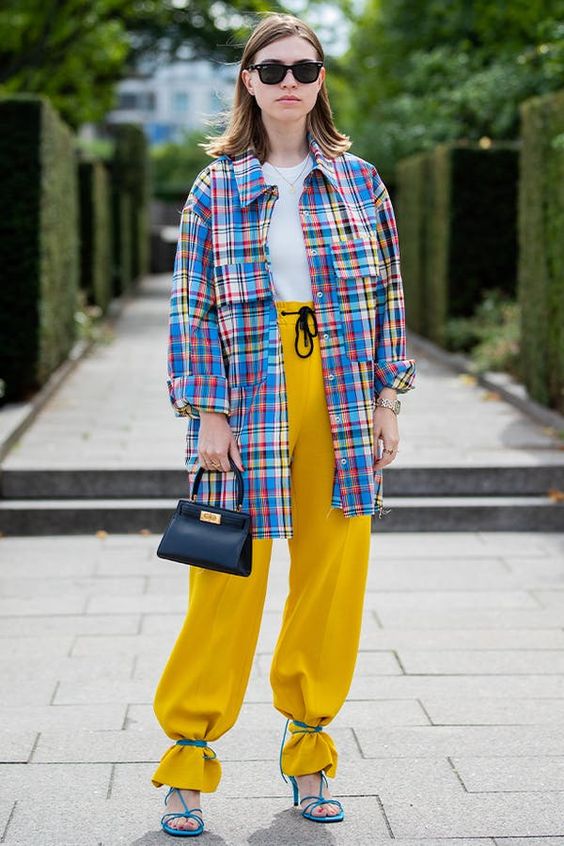 If you like an eccentric and slightly different style, you can wear a colorful outfit. For example, use your flannel shirt as an outer which you can match with an o-neck t-shirt with high waist puff ankle pants. You can use complementary accessories such as sunglasses.
7. Look more feminine with a combination of dress and flannel shirt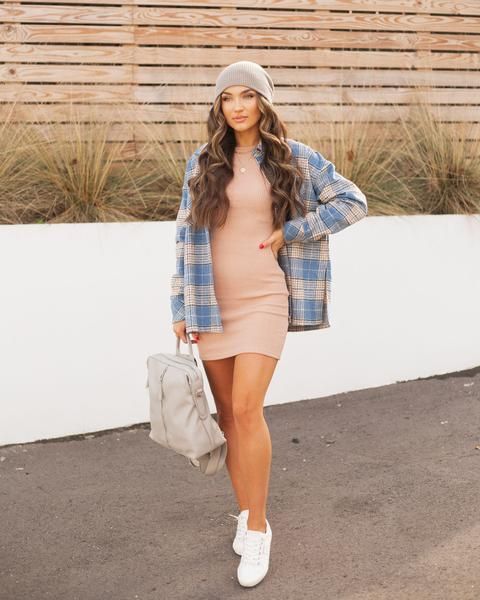 For those of you who like to wear dresses, you can still use a flannel shirt as an outfit to complete your style. You can use a bodycon dress combined with your flannel shirt. To make it look more casual, you can use sneakers with a beanie hat.
8. Look Sporty With Flannel Shirt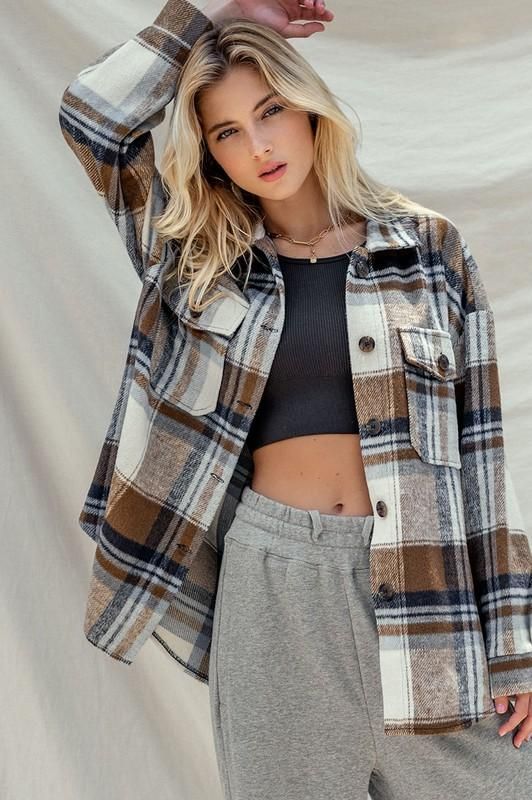 As we know, the athleisure style has recently become increasingly popular, especially among urbanites. Now you can adopt this style by combining it with your flannel shirt.
All you need to do is mix and match your sports bra combined with your jogger pants. For the outer, of course, you can use your favorite flannel shirt.
Tips for Choosing the Best Flannel Shirt for Your Trendy Daily Style
Choose a shirt color that matches your skin tone
Choose a shirt with a simple motif
Consider the size that suits your body shape
Adjust to your budget
Combine your flannel shirt with other outfits
Read the product description before buying a shirt online.
So, those were some tips for mixing and matching flannel shirts as an outer for women that you can try. If you have other tips, you can add them in the comments column!
Related Article: 5 Types Of Sneakers That Dominate The Fashion Industry Today
Source Reference: