T-shirt color that is suitable for tan skin – When you are going to buy a t-shirt, you need to pay attention to what t-shirt colors are suitable for your skin tone. For Indonesians, brown skin color is the most dominant skin color. This color is produced from the climate of Indonesia which tends to be warmer because it is located in the tropics.
Adjusting the color of the shirt to your skin color, of course, will make you look more attractive. So, for those of you who have dark skin/tan, what color shirt should you use? Find the answer here!
What Is Tan Skin color?
According to Wikipedia, Tan skin color is a type of skin that is brown with a pale hue. Generally, most people in a tropical country have this skin color.
In the Fitzpatrick scale, brown/tan skin is classified as type IV with a value of 21-27. This skin color has the advantage of not being easy to burn (sunburn) and darkens easily when exposed to sunlight.
Benefits of Tan Skin
Many people feel inferior and lack self-confidence because they have a brown skin color. In fact, according to research, the skin of this color has advantages that white people do not have. Then, what are the advantages? Here are the advantages!
1. Reducing the risk of skin cancer
As we explained earlier, based on the Fitzpatrick scale, people with darker / brown skin have a low risk of developing skin cancer. This is because tan skin has a lot of melanin pigment on the underside of the skin, making tan skin tends to be moister.
2. Look Younger
Based on the study also the effects of aging occur more quickly in people with lighter skin color than people with dark skin. Lighter skin tends to wrinkle more quickly and develop age spots.
3. Resistant to sunburn
People with tan skin color have better resistance to sunburn than people with fair skin. So you don't have to worry about being on the beach for a long time.
4. Have stronger bones
People with brown skin color allow the skin to absorb sunlight more optimally. Sunlight can help convert provitamin D into vitamin D which is needed by the body in the formation of calcium.
So that the owners of tan and dark skin on average have strong bones so that they avoid the risk of osteoporosis.
Related Article: What Is Neutral Color? | Best Neutral Color For Your Outfit
Good T-Shirt Colors For Tan Skin
Actually finding the color of the shirt for tan skin is not too difficult. However, there are several t-shirt colors that we can recommend for those of you who have this skin color.
1. White T-shirt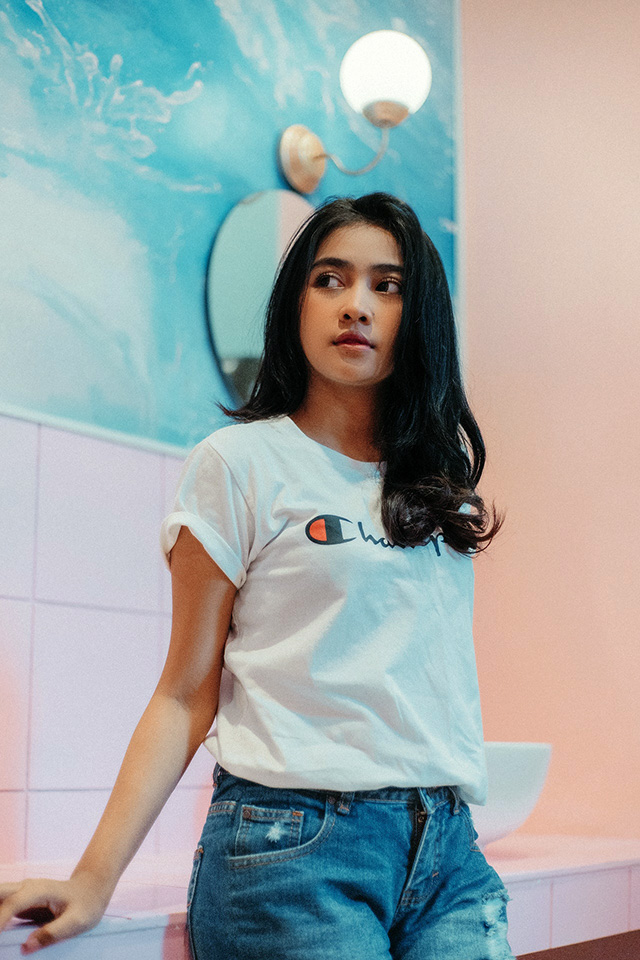 White is a t-shirt color that is suitable for all skin because it tends to be neutral. Why is it white? Because by using a bright white color that is different from your skin color will create a color contrast that can make your appearance more attractive.
For those of you who have dark skin, using a white shirt is the best choice for you.
2. Gray T-shirt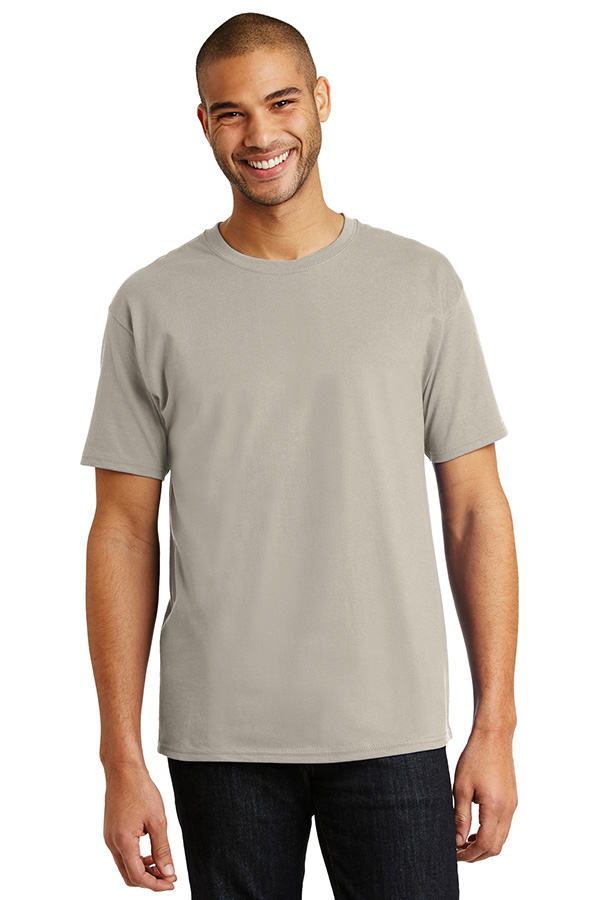 Gray is a neutral color that is suitable for brown-skinned people. This is because this color does not collide with your skin tone. You can also combine gray t-shirts with various clothing models.
You can combine it with black jeans, skirts, denim jackets, or hoodie jackets. This shirt is also suitable for you to combine with culottes or jogger pants. In addition to gray, you can also use a black color that is not too dark or charcoal color.
3. Red T-Shirt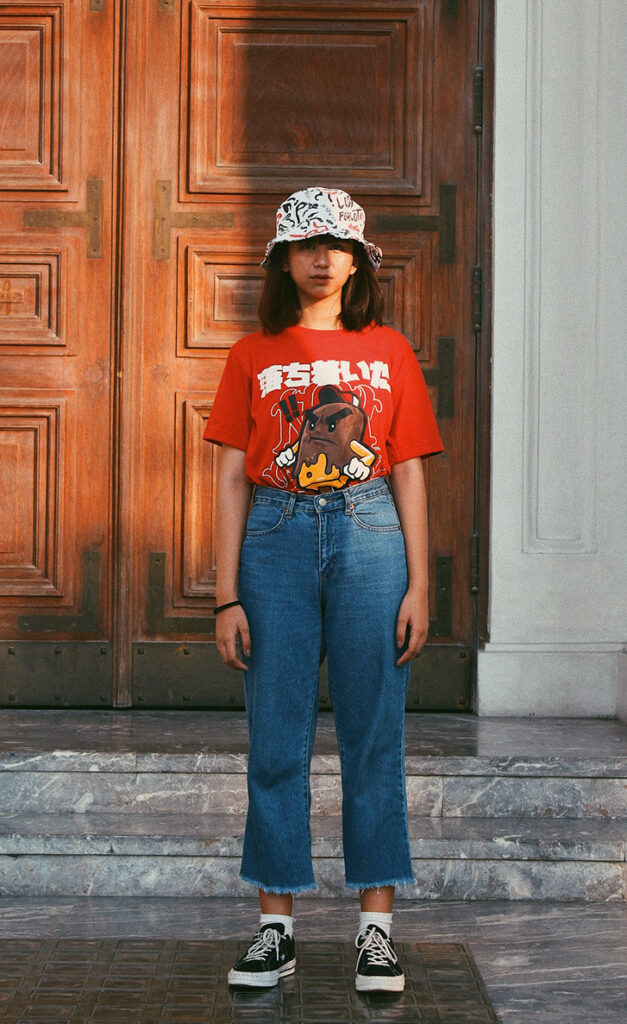 The color of the shirt that is suitable for tan skin is red. Wearing red clothes will make your tan skin look healthier. Because the model and color of this clothing can give the feel of an attractive and sweet appearance.
That's why you don't need to be afraid that this outfit won't suit your exotic skin tone. This combination of colors that are synonymous with passion and sensuality will be perfect for you to make it look more elegant and powerful.
4. Green T-Shirt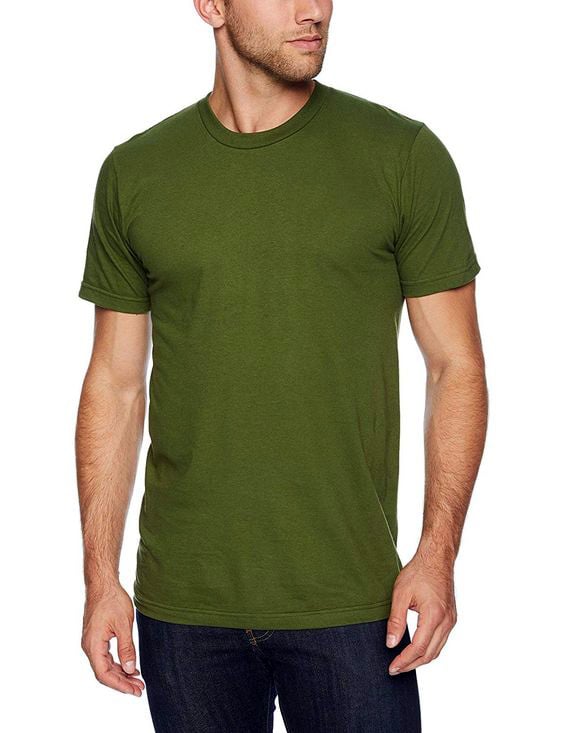 You can also use a green t-shirt for tan skin. A green t-shirt is one of the colors that are suitable for all types of skin tones. The green color will look more attractive for those of you who have dark skin colors such as people with black skin, tan skin, and olive skin color.
This green t-shirt will make you look more trendy and fashionable. In addition, the green color will give a more luxurious and understated impression.
5. Mustard Yellow Color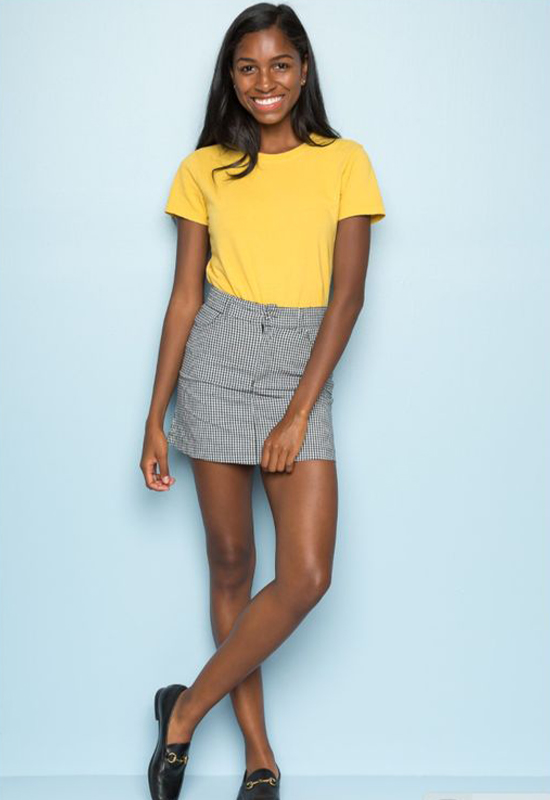 Next, the color of the shirt that is suitable for tan skin is yellow mustard. This yellow t-shirt is perfect for those of you who have dark skin. Colors that give a cheerful and bright impression will make the wearer look more friendly.
Choose a t-shirt with comfortable materials such as cotton combed so you don't get hot easily. Especially if you live in a hot tropical area, the comfortable cotton material will make you comfortable wearing t-shirts all day long.
6. Pink Color T-Shirt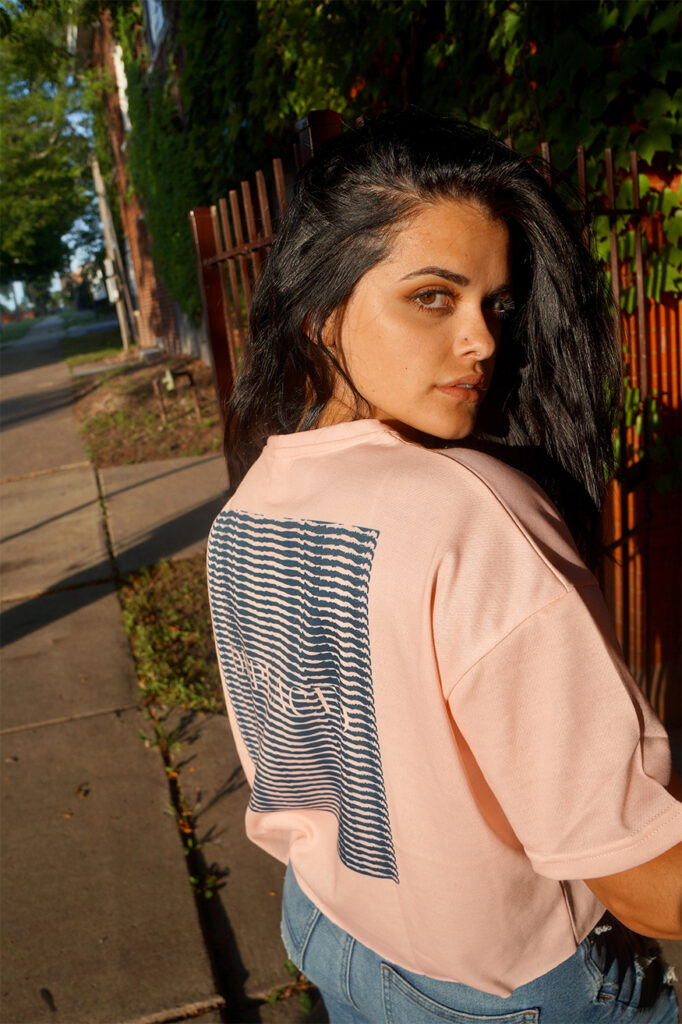 This pink color is really synonymous with women because it can give a cute and feminine impression. In addition, for you girls who have tan skin, pink will make you look more attractive. You can also mix and match pink shirts with any outfit, such as white skinny jeans or a bomber jacket for example.
What color t-shirts should tan skin people avoid?
In fact, people with brown skin color are suitable for wearing colorful shirts. However, if you have a skin tone that tends to be darker, make sure to avoid black, purple, and green shirts.
Avoid t-shirts with dark colors because they will make your dark skin look darker. You can still use navy blue, brown, or black, but don't do it too often!
Conclusion
Basically, all skin tones are good. However, when it comes to using clothes, especially t-shirts, you need to consider the right color for your skin tone. Because if you choose the wrong color, it can result in unsightly and even tacky looks.
Of course, brown skin has the advantage of being able to wear clothes in more diverse colors as long as they avoid colors that are too dark.
Related Article: Cool Tips for Using Men's Oversize T-Shirts