For you office workers, maybe you don't know or even already know the current outfit trends that are being discussed.
Yup, we're talking about the trend of sportswear that's really popular to wear to the office. Huh, really?
The 'athleisure' trend has become a style trend for the millennial generation, who are starting to realize the importance of a healthy lifestyle. Finally, this style is also used when they work.
Comfortable casual sportswear is a reference in this style, such as yoga pants, sweat pants, hoodies, sneakers, leggings, and so on.
When Did This Trend Start?
The point is that you can wear your jogging, gym, or yoga outfits to the office. Hmm, interesting isn't it?
According to BBC.com, the athleisure industry combines sporty clothes and shoes into something that can be worn outside of the gym. This trend began to emerge in 2008-2015 with a growth of 42%.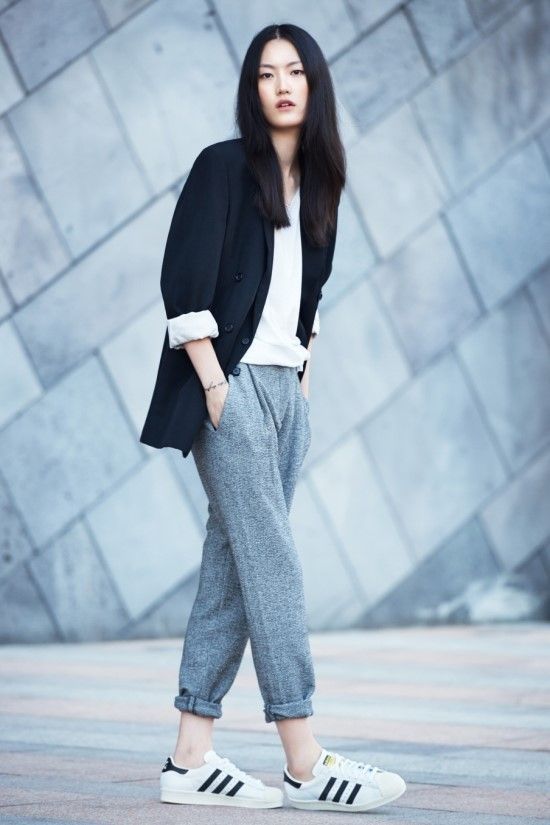 Then, in 2018, the athleisure trend of stretchy clothing and sports sneakers became rampant in offices. Where employees can wear casual clothes as if they were exercising in the morning.
Not only that, but sweatpants such as leggings, yoga pants, jogger pants, jackets, and shirts (which you would normally wear hiking or to the gym) are now widely used.
For those of you who want to try this athleisure style, there is no need to be confused about finding the best brand to buy this type of clothing. Because now big brands such as Adidas, Nike, Puma and the like sell a lot of sportswear. Currently, there are also many new brands on the market, selling a wide range of athleisure-style clothing.
The influence of this athleisure trend in the office makes workers not only provide the feel of exercise every day but also comfort and flexibility at work. Yes, of course, not all companies allow their employees to wear casual sporty outfits.
Therefore, for those of you who want to try it but can't wear it to the office, just try wearing it when you hangouts with family, friends, or people closest to you. So, how about it? Are you interested in trying the athleisure style?
Related Article: Athleisure Trend In 2022 | 10 Athleisure Outfit Ideas to Try