Are you planning to design your own clothes? One method that you can use is by using a fashion mood board. This fashion mood board can be useful for determining the material, color, and design of the clothes you will make. So if you want to become a fashion designer, let's get to know what a fashion mood board is.
What Is Mood Board?
A Mood board is an analysis of visual trends including the composition of images, clippings, or sketches that use certain themes and colors and will later be realized into a work. The purpose of the mood board is to serve as a guide so that the work created does not deviate from the predetermined theme.
Mood boards can also be a way for designers to express ideas taken from a particular theme, later to be shown to clients and make sure they like the idea.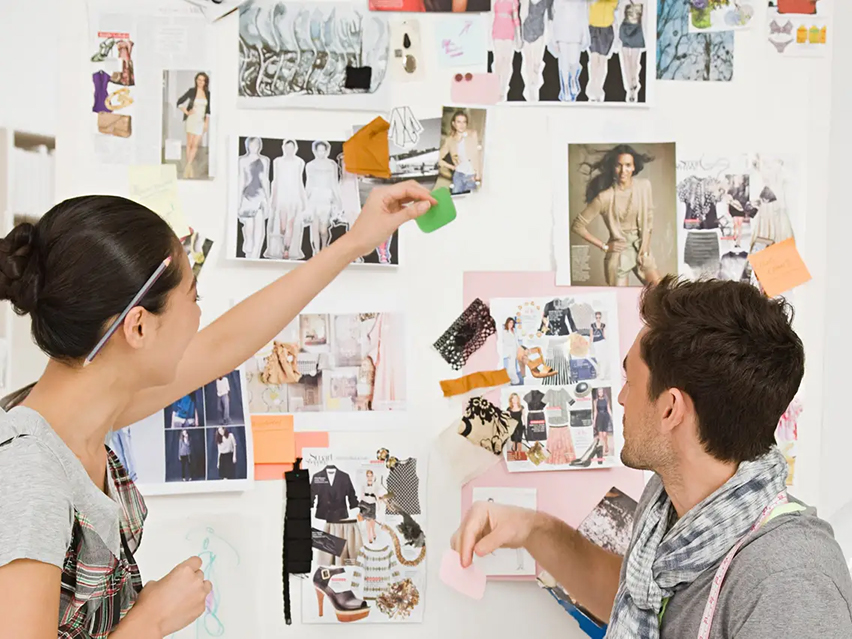 In addition, the advantage of a mood board is that it can clarify a problem about anything and for any age. Making a mood board is also relatively cheap, easy, and simple to use, no special equipment is needed.
Mood boards also have their own designs and use that can be used for any field, including fashion design and interior design.
Especially for the fashion field, the materials that are generally contained in a mood board are:
Theme and character in the work of a clothing design.
The trending fashion style is completed with an image style.
The color composition that will be used in making a fashion design is complemented by the image color.
The pattern of the material that will be used for the clothes to be made.
Mood Board Function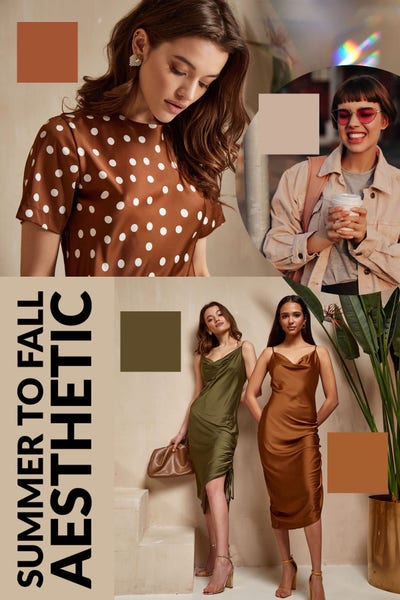 In addition to being a guide for making your creative work, here are the important functions of a mood board:
To illustrate the benefits and purpose of the work created.
For planning media in the fashion and textile industry such as boutiques and garments.
Describe the atmosphere, theme, and color of the clothes you want to make.
Formulates abstract ideas into concrete works.
To foster client trust because the designer looks professional.
Well, that was the function of the fashion mood board. Now let's see how it is made digitally.
How To Make A Mood Board?
Creating a mood board is actually not that complicated. The way to make a mood board is by gathering colors, images, or other objects in one place.
Even so, everyone can freely express themselves by making mood boards be it digitally or physically.
How To Create A Digital Mood Board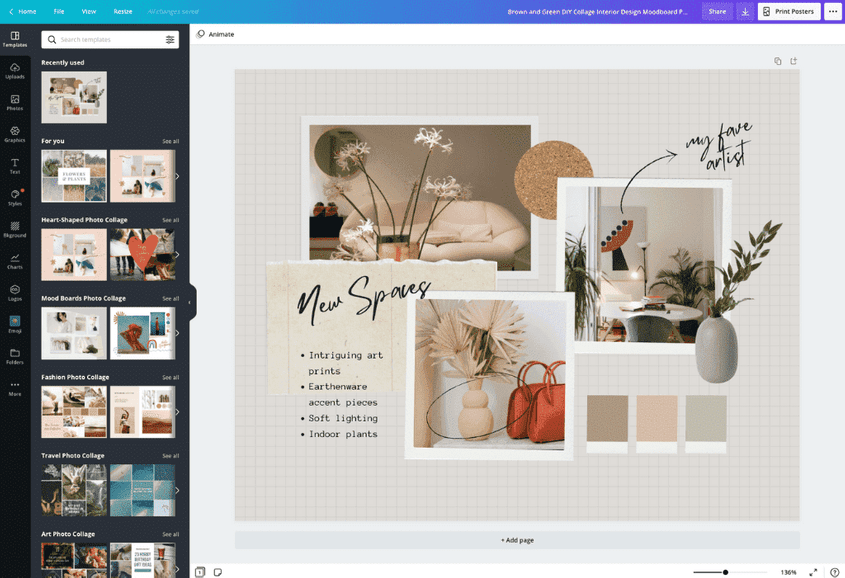 To give you an idea, here are the steps to create a mood board in a nutshell:
Decide on the theme or title of the shirt design.
Prepare tools and materials to make a mood board, such as:

Software for editing photos or images, such as Adobe Photoshop, Corel, and others.
Apps for making photo or image collages, such as Photogrid, Photo Collage, and others.
Images and photos to support your design.

Find the most interesting photo or image, then make it the center of attention on the mood board.
Browse Pinterest or other websites to find images that match the theme of your mood board. For example, you can use the keyword "summer outfit" to find what's trending during summer.
Know the style and pattern you want to show, don't just think about the color.
Collect as many images as possible and select them as needed. If necessary, you can edit them using software, and then make a collage.
Once the images are collected, arrange them into a collage that is both neat and attractive. Make sure to be consistent with the theme.
If the color isn't quite right, you can add some effects to the mood board in one frame.
Done. The digital mood board is now finished.
How To Create A Physical Mood Board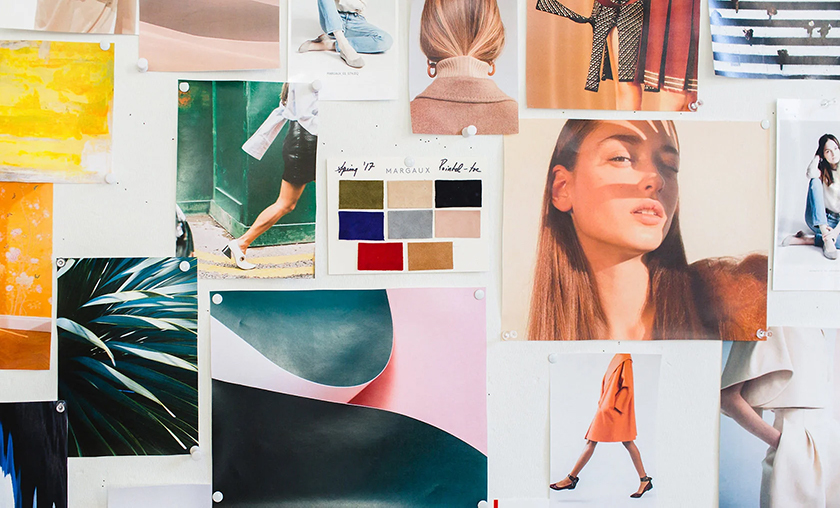 If you are more interested in making a physical mood board, then prepare various materials, such as boards, pictures, and other materials. A physical mood board is a mood board that you can touch directly, unlike a digital mood board.
For that, you can include it with a collection of images that come from newspapers, magazines, or images that you make yourself.
Making this mood board is actually more complicated and tiring than making a digital mood board. Because you must be able to find a large collection of images in physical form and attach them to the board that you have made.
Summary
From our explanation above, we hope you understand what a fashion mood board is. Using a mood board can certainly make the process of making your clothes design easier and well conceptualized.
So if you want to start your career as a fashion designer, from now on learn to make a mood board.
Related Article: 8 Popular Fashion Terms And Their Meanings You Need to Know