Brief History
The development of denim began in 1858. At that time, Levi Strauss was asked by a group of miners to provide pants with practical and durable materials. With the help of a tailor, Levi made work pants whose main material is made of canvas to make them more flexible.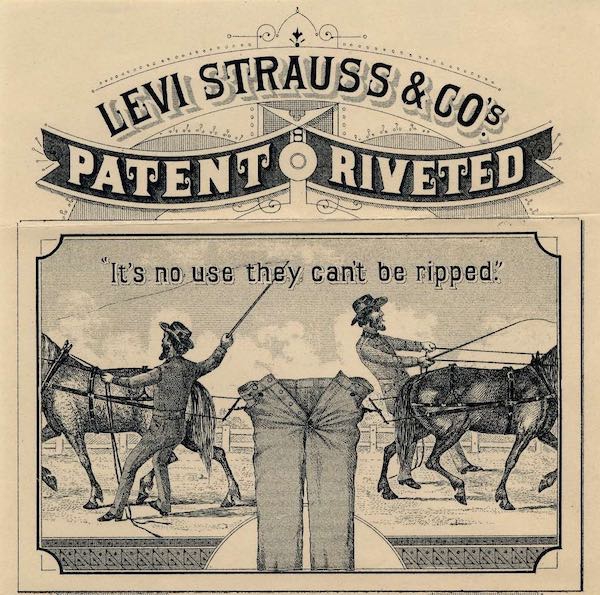 Then in 1860, Levi made pants from heavyweight denim. The pants are colored indigo. That's where the name "blue jeans" came from because jeans are considered to be very strong, flexible, multifunctional, durable, and affordable. Because of this, Levi's jeans became popular among workers such as diggers, miners, loggers, ranchers, farmers, and people who work in factories.
The high demand for these products has made big companies such as The H.D, Lee Mercantile Company, and The Western Garment Company participate in marketing Levi's products.
The Beginning Of The Popularity Of Denim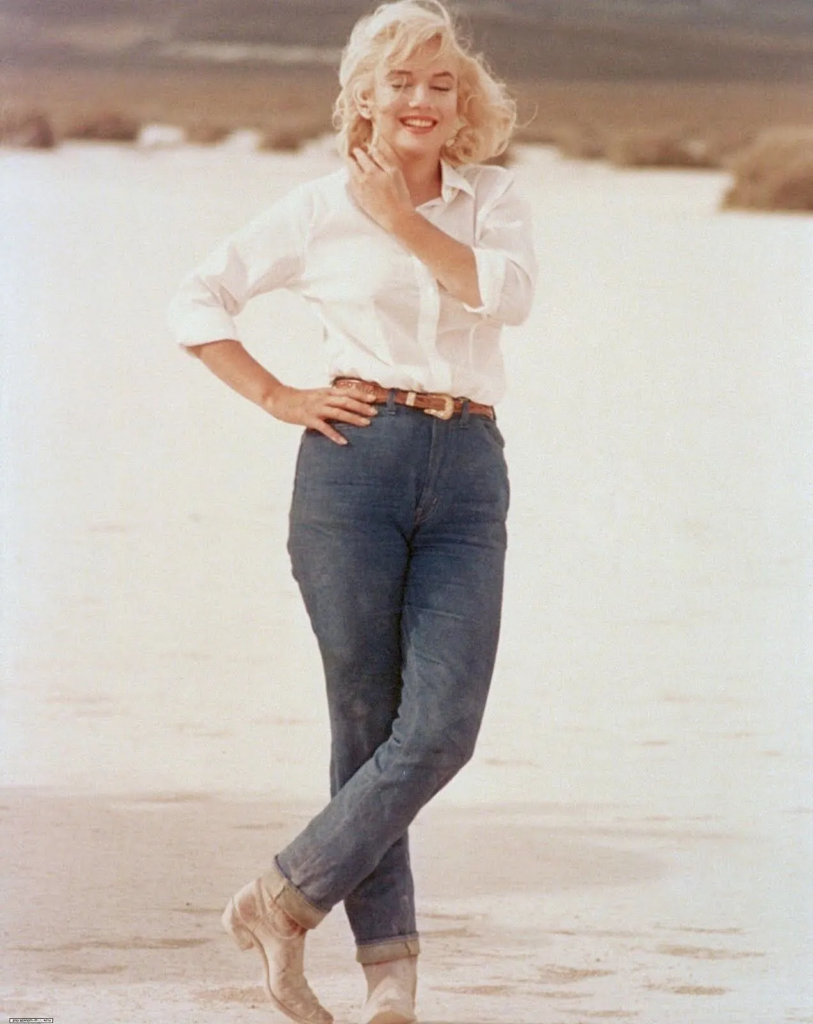 Around 1960-1970, denim began to gain popularity and was made in various styles. Like jeans with embroidery, painted jeans, psychedelic jeans, and many more. Then in 1980, luxury and high fashion brands such as GUCCI took denim to make one of their collections.
Some famous artists at the time also played a role in popularizing the use of jeans. Call it Marilyn Monroe who was seen wearing jeans in her movie entitled Misfits which was released in 1961.
Therefore, the denim image that was previously attached to manual labor has faded and turned into a classy fashion. The style of jeans is also made more varied, such as skinny jeans, flares, acid-washed, and little denim jackets. Denim at that time really made an uproar in the fashion world.
Related Article: What Is Stretch Denim? All About Stretch Jeans
Denim's Journey Is Not Always Smooth
Denim did not continue to skyrocket in popularity, in 1990, the popularity of denim declined slightly. That's because, there is a label from young people that denim is an old, outdated trend.
Denim is referred to as a material that is very close to the era of its parents. Young people at that time chose to use cargo pants, khaki, and sportswear brands.
Denim's declining popularity was responded to by big designers such as Chanel, Dior, Chloe, and Versace in 2000. Denim is still considered to have great potential so they started mixing denim with summer collections. After that, denim became popular again and the demand for denim products increased again.
Since then until now the denim trend has always been consistent. In fact, many brands such as Diesel, Rock & Republic, 7 For All Mankind, True Religion, Nudie, and Paige Premium make denim a permanent collection.
Jeans Are Not The Same As Denim
There are still many people who combine these two terms even though they are actually two different things. Jeans are products made from denim. While denim is a type of fabric made from cotton twill weave.
Denim in fact is not only used for making jeans but also used for the manufacture of various products such as bags, upholstery, belts, or other accessories.
Conclusion
In its development, jeans are not only used for pants, many world-class and local designers have innovated these jeans materials into shorts, jackets, skirts, vests or vests, headbands, shoes, and others.
In the era of advanced globalization like now, jeans material is also still a trendy and fashionable style, the development of jeans from time to time is increasingly innovative and growing.
Related Article: Terms In The World Of Denim (That You May Not Know)