In the garment and textile industry, combed cotton is the most widely used type of material in the manufacture of various types of t-shirts. However, for those of you who want luxury, cotton Pima can be an option for you.
So what is the difference between Pima cotton and regular cotton? Here's the answer!
What is Pima Cotton?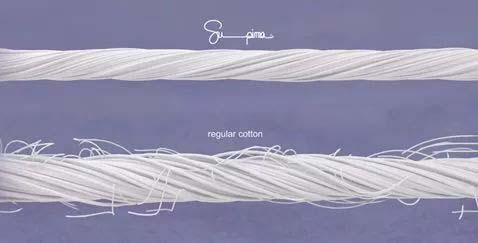 Cotton Pima is made up of long-staple fibers which give this material a unique and soft feel. Cotton actually comes from two different plant species. The most commonly used type is upland cotton, this type accounts for almost 90% of world cotton production.
The remaining 10% are 2 types of high-quality cotton, namely cotton Egyptian and cotton Pima. Both are cotton with a longer staple. These longer, shinier individual cotton fibers create a premium fabric that's incredibly soft and sturdier.
Types Of Pima Cotton
Supima Cotton – This is a high-quality version of Pima cotton
Sea Island Cotton – It is no longer mass-produced, but played an important role in the history of Pima cotton development.
Egyptian Cotton – Refers to the type of cotton produced in Egypt
The Softness Level of Pima Cotton Vs Ordinary Cotton
The longer fibers in Pima cotton mean a thinner yarn, resulting in a tight, super-soft weave. Whereas ordinary industrially harvested cotton has shorter fibers, and these fibers are often damaged during the harvesting process, resulting in poor quality, thick, and coarse cotton!
That's why high-priced t-shirts usually use Pima cotton or at least bamboo cotton.
Pima Cotton Vs Ordinary Cotton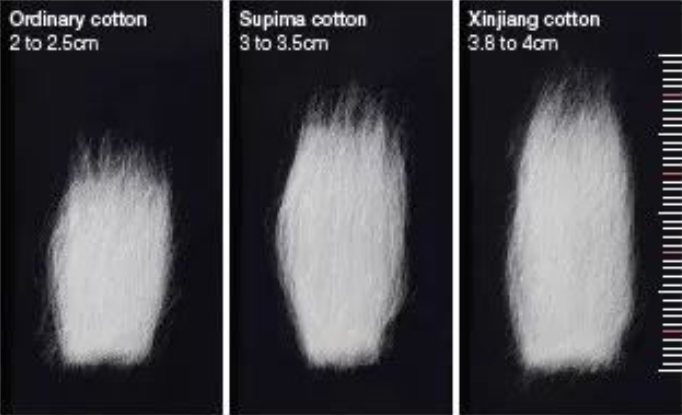 Still, wondering what is the difference between Pima cotton and regular cotton? Besides being softer than regular cotton, Pima cotton is known to be more durable. This cotton has advantages against common problems that often occur in ordinary cottons, such as not being easy to tear and being more durable. Some manufacturers say that Pima cotton has an average of 50% longer life than regular cotton.
Use of Pima Cotton
Pima cotton is often used in making clothes such as t-shirts, underwear, dresses, hoodies, and so on. Due to its unusual softness, Pima cotton is commonly used to make luxury-oriented clothing items such as bathrobes, casual wear, and nightgowns. However, this type of cotton is also very popular as bed linen.
This type of cotton is also commonly used in towels because of its high absorption and resistance to pilling.
Although very durable, Pima cotton is not commonly used in industrial environments. The reason is that they are too expensive for commercial use.
Conclusion
Pima cotton is the best type of material with all its luxury, of course, has a price that is not cheap. For those of you who want the best quality clothes, Pima cotton can be an option for you.